Imogen Tassels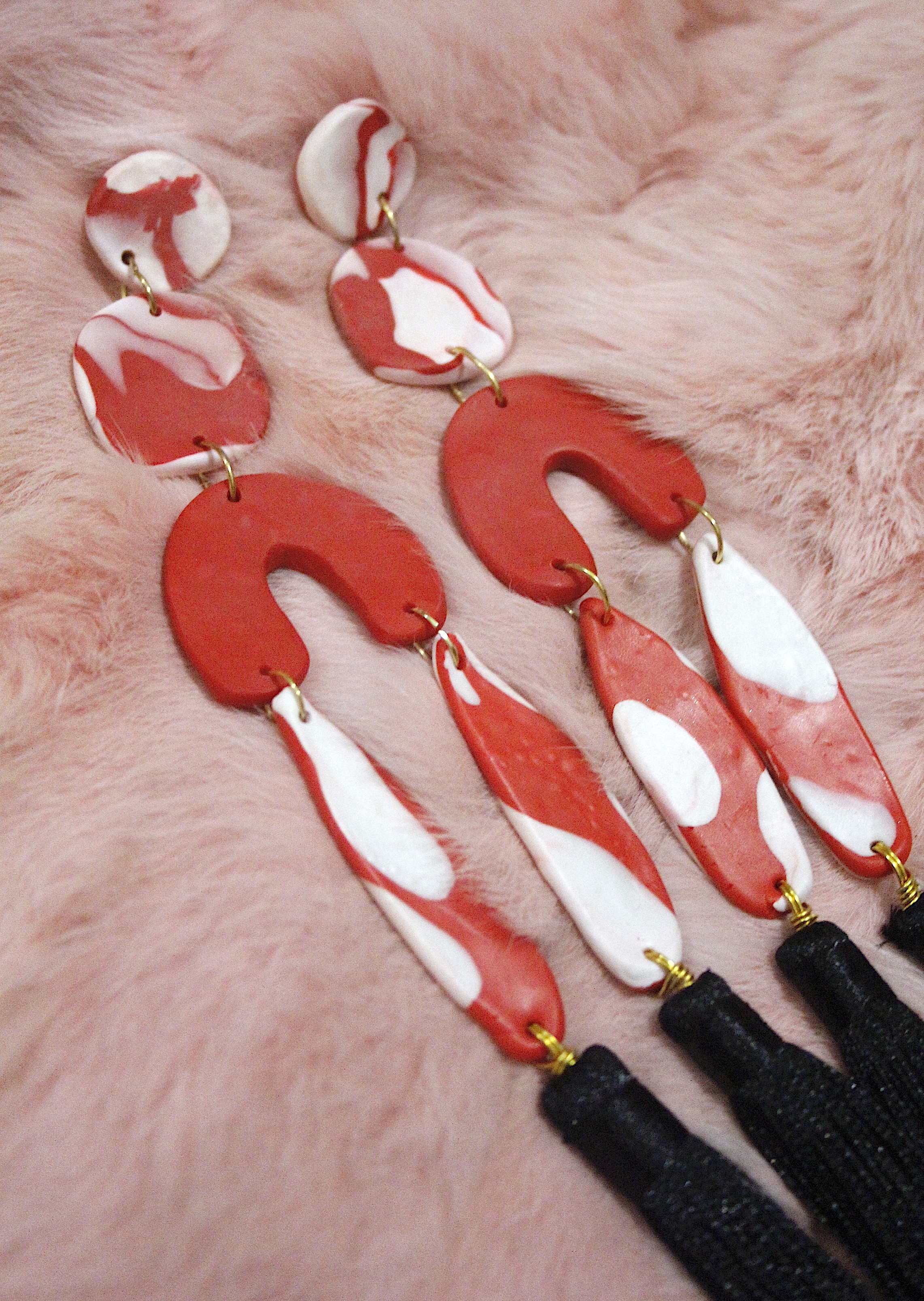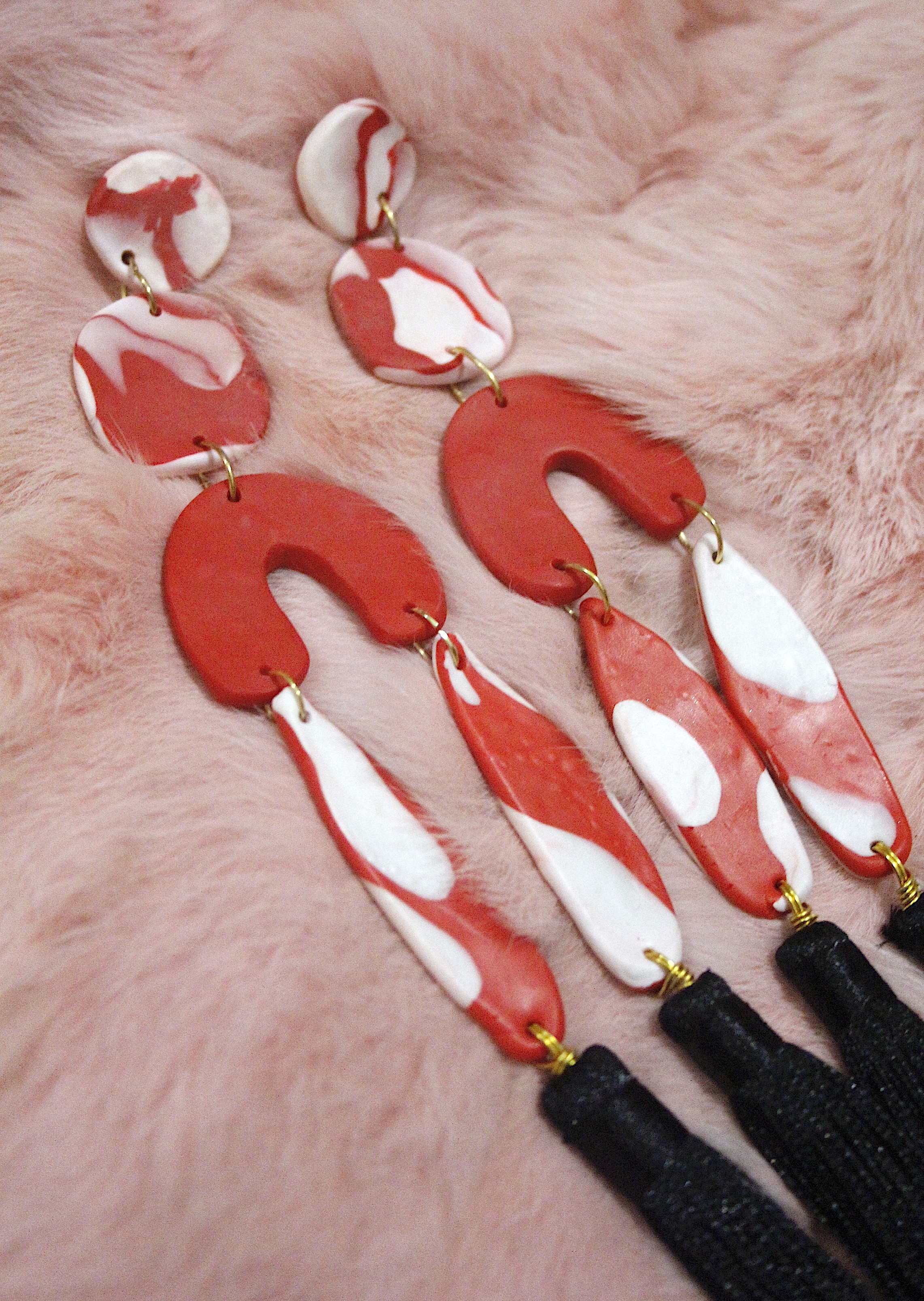 sold out
Imogen Tassels
Extra long handmade polymer clay five piece statement earrings in red and white, finished off with black double tassels.
Each piece is a unique one off design handmade by myself. Polymer clay is an extremely lightweight product and therefore these earrings even though are extra long are also very light weight!
Measuring at 29cms long.